FROM: DJ Dan's Facebook Page

Future Retro is all about paying homage to dance music, keeping this in mind we would like to introduce you to the Future Retro Mixtape Series. In this series DJ Dan takes you on a musical journey of dance music's infamous past, a time before the massive marketing machine of today's mixed compilations, mix's that until now haven't seen the light of day outside a tape deck, where the parties consisted of a burned out warehouse, a box of records, and thousands of your closest friends. Dan has opened up the archive to pick out, dust off and digitize the most classic tapes from his collection dating all the way back to 1991. We challenge you to do the same, send us your favorite mixtapes that have been sitting in that shoebox in your closet and share with the rest of the Future Retro Community.
To download the Mp3, Right Click on the tape / CD image below and Save target as or you can play the mix from your browser but may take awhile!
Tape #1 - Warehouse Flash Back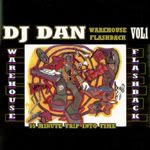 Its that time again! Bringing to you another installment of the Future Retro Mixtape Series, in this episode we take you back to 1991 with the legendary DX2 series that DJ Dan did with Ron D Core....CHECK IT!!!
Tape #2 - DX2: VOL 1 (CLICK TO D/L)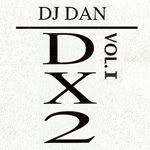 Next up in the Mixtape Series we have the legendary "Loose Caboose Mix"!!!

Tape #3 - Loose Caboose (CLICK TO D/L)


We bring to you a little slice of heaven from 1994 with Take A Fix To Funk!!!

Tape #4 - Take A Fix To Funk


for the 5th installment of the mixtape series we bring to you a funk filled house get down from 93....Jolly House Jams
Tape#5 - Jolly House Jams (CLICK TO D/L)


And they keep coming....this week we bring to you House The Discotheque..enjoy!!

Tape #6 - House The Discotheque (CLICK TO D/L)


This week we bring to you the classic 2 part tribute to the hardest working man in show business...James Brown!!

Tape #7 - Tribute To James Brown (CLICK TO D/L)
Part 1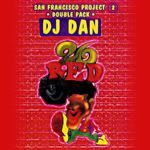 Part 2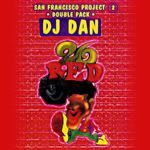 Back once again with some funky house from back in the day this week...URB Mix Vol 2

Tape #8 - URB Mix Vol 2 (CLICK TO D/L)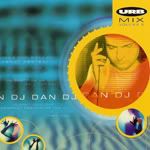 Tape #9 - Spirit Of The Tree (CLICK TO D/L)


This time around we bring you a classic from the Funky Tekno Tribe Days with the Spirit Of The Tree Mixtape